Dentist in Bethlehem
New Street Dental, Your Trusted Bethlehem Dentist
Dentistry with Compassion and Care at Our Dental Office
Schedule an appointment
Schedule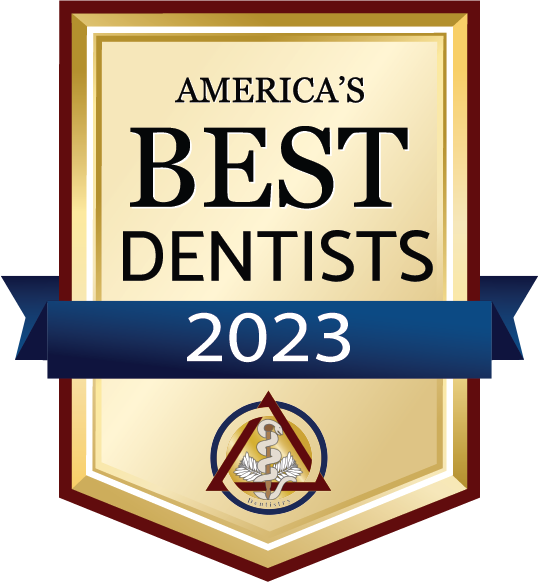 Taking Care of Your Oral Health
New Street Dental, Your Bethlehem Dentist, is a trusted and experienced dental care provider in Bethlehem, PA. Our family-friendly practice offers comprehensive dentistry services to locals and those living in Lehigh Valley, Hellertown, Catasauqua, Center Valley, and Allentown. Our highly trained and experienced dentist is committed to providing the highest quality dental care possible.
What People Are Saying About Us
We have multiple 5⭐ Google reviews
I would highly recommend Dr. Tunney. He is very personable and knowledgeable. Also, my hygienist, Kim, was very nice and did an amazing job. Their office staff was very friendly and helpful as well.
Keith Brotzman
Dr. Tunney is amazing. I have never had a better experience at a dentist in my life. He is kind, welcoming and calming, and you can tell he actually cares for his patients. 12/10 would 100% recommend !!!
Taylre Stocks
Got in super quick and they were so nice and helpful. Kim the dental hygienist is so sweet and fun. Gene is great too! Highly recommend!
Chelsea Till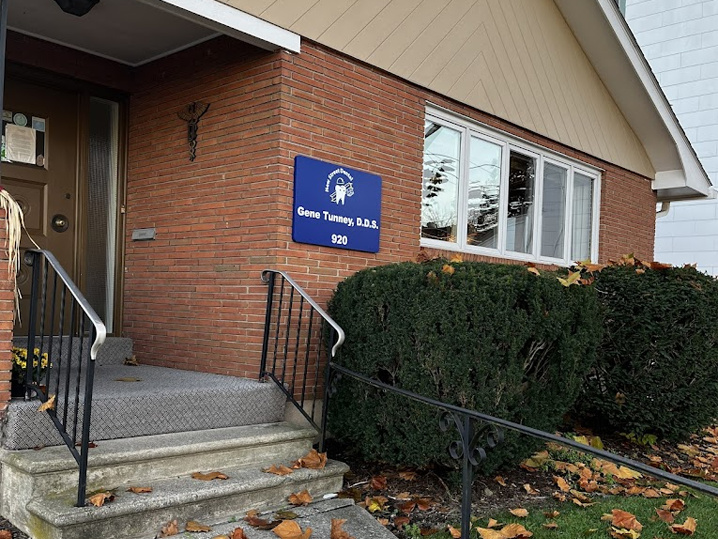 Our Services
At New Street Dental, Your Bethlehem Dentist, our mission is to provide the highest level of care and service to each patient. Dr. Tunney, DDS, is passionate about helping you achieve your best smile. We strive to make your visit with us as comfortable as possible from start to finish. Whether you are coming in for a routine checkup or more involved dental work, we will give you the attention and care you deserve.
New patients are always welcome, and we offer same-day appointments when available. We also accept most dental insurances, so contact us at (610) 867-7112 or visit our office at 920 N New Street, Bethlehem, PA to see if your plan is accepted.
Schedule an Appointment Today
Don't let the condition of your smile hold you back. Schedule an appointment with us at New Street Dental today and get the dental care you need to achieve a healthy, beautiful smile! Call (610) 867-7112 now to get in touch with us today.
Dentist in Bethlehem, PA

Dentistry in Bethlehem, PA

You're one step away from superior dental care at Bethlehem Dental, located in New Street, Bethlehem, PA. Imagine a place where your dental needs are met with precision and care by a highly skilled Bethlehem dentist. With a comprehensive range of services, from general check-ups to cosmetic procedures, dental in Bethlehem has your smile covered. No more imagining, it's time to experience top-notch dentist Bethlehem care. So, why wait? Step into the renowned dentistry Bethlehem, New Street Dental today. Your journey towards a healthier, more confident smile starts here. Welcome to dentistry in Bethlehem, where our dentists, known as some of the best dentists in Bethlehem, are ready to serve you.

Unveiling New Street Dental: A Trusted Dental Care Provider

Allow us to present New Street Dental, a highly regarded Bethlehem dental care provider nestled in the heart of Bethlehem, PA. Offering a comprehensive range of dental services, this Bethlehem dentist caters to the diverse needs of their patients, ensuring the highest quality of care. From individual experiences to overall patient testimonials, the consistent quality of their service is evident. Dental care in Bethlehem has been significantly enhanced by their dedication to excellence.

Whether you are searching for a dentist Bethlehem residents trust or dentistry in Bethlehem that offers a variety of services, New Street Dental is a prime choice. As one of the leading dentists in Bethlehem, they are committed to maintaining the oral health of the community. The quality of their dentistry Bethlehem services is consistently praised by patients, which is a testament to their dedication to providing top-notch dental care.

This dentist in Bethlehem exemplifies what quality dentistry should be. Their team's commitment to their work makes them stand out among other Bethlehem dentists. New Street Dental is not just a provider of dental services; they are a trusted partner in ensuring your oral health. Their reputation as a leading provider of dentistry in Bethlehem is well-deserved, highlighted by their unwavering commitment to their patients.

Comprehensive Dental Services by Bethlehem Dentists

At Bethlehem Dental, located on New Street, you'll discover a comprehensive array of dental services, establishing it as a dependable provider for all your dental in Bethlehem needs. From general dentistry such as regular check-ups, cleanings, and fillings to more advanced procedures like root canal therapy and oral surgery, this Bethlehem dentist has got you covered.

They're also proficient in cosmetic dentistry. Want a brighter smile? Consider their teeth whitening service. Have a cracked or broken tooth? Their porcelain crowns and veneers will restore your smile's aesthetics, making them a top choice for dentistry in Bethlehem.

If you're feeling anxious, there's no need to worry. The team at this dentist Bethlehem location prioritizes patient comfort. They'll explain every procedure in detail, ensuring you're comfortable and well-informed. For top-notch dentistry Bethlehem services, Bethlehem Dental on New Street remains a dependable partner.

Whether you're looking for general dentists in Bethlehem or specialized dentistry in Bethlehem, turn to New Street's Bethlehem Dental. They are committed to serving the Bethlehem community with quality dental services.

Patient Experience & Testimonials by Bethlehem Dental patients

You've heard about the comprehensive services and dedicated team at Bethlehem Dental, but don't just take our word for it - listen to the glowing testimonials from satisfied patients. These firsthand accounts highlight the exceptional patient experience this Bethlehem dentist provides:

Keith Brotzman recommends Dr. Tunney for his personable and knowledgeable approach in dentistry Bethlehem.
Taylre Stocks describes her experience with dental in Bethlehem as 'amazing' and praises the kind, welcoming, and caring atmosphere.
Janie Chambers appreciates the professional and caring hygienist at Bethlehem Dental and the top-priority care from Dr. Tunney, a leading dentist Bethlehem.
Numerous 5-star Google reviews attest to the quality care and positive experiences patients have with dentists in Bethlehem at New Street Dental.

Each testimonial underscores the dedication of this dentist in Bethlehem dentistry, in providing top-notch dental care, ensuring that you can confidently choose them for all your dental health needs.

A Comprehensive Range of Oral Health Services in Bethlehem Dentistry

When it comes to your oral health, you need a Bethlehem dentist who offers a comprehensive range of high-quality services. At Bethlehem Dental, also known as New Street Dental in Bethlehem, PA, you'll find just that. From preventive care to complex restorations, this dentistry in Bethlehem has got your dental needs covered with same-day treatment opportunities. With a dedicated and experienced team of dentists in Bethlehem, you can rest assured that your oral health is in capable hands. Dentist Bethlehem is not just about treatments, they are about providing quality dentistry in Bethlehem that you can trust.

Service Variety and Quality

Bethlehem Dental's dedication to your oral health is evident in their extensive variety of high-quality services. They are the leading Bethlehem dentist offering a variety of dental services in Bethlehem that cater to all your dental needs, ensuring you have a healthy and beautiful smile. Their team of experienced professionals uses the latest techniques and technologies to provide the care you need.

General Dentistry: Bethlehem Dental, as a leading provider in dentistry Bethlehem, covers everything from regular check-ups, cleanings to fillings. They believe in preventative care to keep your teeth and gums healthy.
Cosmetic Dentistry: Want to improve your smile? As a prominent Bethlehem dentist, they offer teeth whitening, veneers and more to enhance your appearance.
Restorative Dentistry: Bethlehem Dental can restore your smile with treatments like dental implants, crowns and bridges, highlighting the best of dentistry in Bethlehem.
Emergency Dentistry: When emergencies happen, dentists in Bethlehem are there for you. With prompt and effective treatment from Bethlehem Dental, they'll have you smiling again in no time.

Same-day Treatment Availability

At Bethlehem Dental, a leading dental in Bethlehem, you'll find a comprehensive range of oral health services. In many instances, they're able to provide same-day treatment for your convenience. From routine check-ups and cleanings to more intricate procedures like root canals and extractions, the experienced Bethlehem dentist team strives to cater to your schedule and dental requirements promptly. They understand that toothaches and dental issues are urgent, so they're committed to providing immediate, high-quality care.

The ability of this dentist Bethlehem practice to offer same-day treatment not only quickly alleviates your discomfort but also minimizes the number of visits you need to make, saving you valuable time. This is part of their commitment to efficient and prompt dentistry Bethlehem can rely on. Whether you're dealing with a dental emergency or simply need a routine cleaning, dentists in Bethlehem, particularly at Bethlehem Dental, are there to serve you with efficient and prompt service.

Achieving Your Dream Smile With Cosmetic Dentistry

Your dream of a flawless smile has always been there, and with cosmetic dentistry, our Bethlehem dental office can help make that dream come true. From porcelain veneers to teeth whitening, our Bethlehem dentist offers a variety of services designed to enhance your smile. Let's delve into how these treatments not only improve your appearance but also increase your self-esteem and confidence at our dental in Bethlehem facility.

At our dentist Bethlehem center, we provide a wide range of services that not only improve your smile but also boost your overall confidence. Our dentists in Bethlehem are skilled in various cosmetic dentistry procedures, ensuring that you can achieve the perfect smile you've always wanted.

Dentistry in Bethlehem is more than just dental health; it's about providing comprehensive care that enhances your overall appearance and confidence. Our dentistry Bethlehem facility takes pride in offering a broad range of services tailored to your needs and preferences.

Through our Bethlehem dental services, we hope to help you achieve that dream smile you've always desired. Our dentists are not only experts in their field, but they also understand the importance of a beautiful smile and the positive impact it can have on your self-esteem.

Cosmetic Dentistry Options

In your quest to achieve the perfect smile, Bethlehem Dental at New Street, Bethlehem, PA, offers a variety of cosmetic dentistry options that could be the ideal solution for you. This Bethlehem dentist provides a range of treatments specifically designed to address various dental issues:

Teeth Whitening: Brighten your smile with safe, professional teeth whitening at this dental in Bethlehem.
Porcelain Veneers: These thin shells offered by our dentist Bethlehem can correct discoloration, gaps, or misshapen teeth.
Dental Implants: Replace missing teeth with durable, natural-looking implants from our dentist in Bethlehem

dentistry

.
Invisalign: Straighten your teeth inconspicuously with these clear aligners provided by our dentistry Bethlehem team.

Their highly-skilled team of dentists in Bethlehem is adept at performing these procedures, ensuring you get the best results. With their assistance, you can regain your confidence, enhance your oral health, and finally achieve your dream smile through dentistry in Bethlehem.

Benefits of Teeth Whitening at our Dentistry

If you're contemplating how to attain your dream smile, teeth whitening is a straightforward and effective cosmetic dentistry procedure that offers substantial aesthetic benefits. This treatment, available at Bethlehem Dental, eliminates stains, enhances your smile, and could significantly uplift your self-esteem.

| | |
| --- | --- |
| Benefits of Teeth Whitening | Your Emotional Response |
| Enhances your smile | Boosts self-esteem |
| Removes stubborn stains | Fosters a positive self-image |
| Boosts your confidence | Amplifies your happiness |
| Makes you look younger | Promotes social interactions |

So, why not contemplate teeth whitening? It's a swift, painless process that can leave you smiling broadly. Visit a professional Bethlehem dentist who can advise you on the best teeth whitening options appropriate for your oral health needs. Dental in Bethlehem is known for its quality dental services, and your dream smile is just a procedure away!

Dentistry in Bethlehem offers you the chance to brighten your smile and boost your confidence. Dentists in Bethlehem are dedicated to providing you with the best dental care. So, for the best dentistry Bethlehem has to offer, consider teeth whitening. Your smile transformation is just a Bethlehem Dentist visit away!

Building Strong Foundations With General Dentistry

In building a strong foundation for your oral health, regular exams at Bethlehem Dental play a vital role. Not only do they allow your Bethlehem dentist to spot potential issues early, but they also include the crucial step of dental X-rays. These X-rays reveal details not visible to the naked eye, offering a comprehensive overview of your oral health. Dentistry in Bethlehem emphasizes the importance of these regular check-ups for maintaining optimal oral health. The dentists in Bethlehem are skilled at identifying potential oral health issues through these detailed X-rays - a key service of dental care in Bethlehem. So, for a solid foundation in oral health, consider dentist Bethlehem for your regular exams.

Importance of Regular Exams by visiting dentists regularly

You may believe that missing a Bethlehem dental check-up occasionally won't have any significant repercussions, but regular exams are crucial in establishing a robust foundation for your oral health. And here's why:

Early detection: Regular check-ups at your Bethlehem dentist allow the professional to identify potential issues early. This could mean the difference between needing a filling and a root canal at your dental in Bethlehem.
Prevention: Regular cleanings at the dentist Bethlehem, remove plaque and tartar, preventing cavities and gum disease from forming.
Education: Your dentist in Bethlehem dentistry can provide personalized advice for home care, ensuring you're effectively maintaining your oral health between visits.
Maintenance: Regular visits to dentistry Bethlehem ensure that previous dental work, like fillings and crowns, is still in good condition and functioning properly.

Benefits of Dental X-Rays for your dental care

Before your morning coffee and after brushing your teeth, it's beneficial to consider the importance of dental X-rays at Bethlehem Dental. They play a crucial role in maintaining your oral health by detecting problems early on. Dental X-rays, provided by your Bethlehem dentist, allow them to see what's happening beneath the surface of your teeth and gums, helping spot issues that might go unnoticed during a regular visual examination.

Here's a quick glance at some benefits of dental X-rays in Bethlehem Dentistry:

| | | |
| --- | --- | --- |
| Benefits | Details | Impact |
| Early Detection | They can identify issues like cavities, gum disease, or oral infections. | Prevents severe dental problems. |
| Detailed Images | X-rays provide detailed images of your mouth. | Assists in planning treatments. |
| Monitor Progress | They help monitor the progress of dental treatment. | Ensures effective treatment. |
| Lower Radiation | Modern X-rays at dentistry in Bethlehem have lower radiation. | Safer for patients. |
| Saves Money | Early detection at Bethlehem dental can reduce extensive procedures. | Cost-effective in the long run. |

Patient Experiences: What Makes Us Unique Bethlehem Dentist

At Bethlehem Dental, the unique experiences we provide are what distinguish us from others. As a patient, you're not just another name on our roster; we value the personal relationships we build with each individual who walks through our doors. From the rave reviews our Bethlehem Dentist receives, it's clear that our commitment to personalized care and attention to detail resonates with our patients.

Dental in Bethlehem is not just about routine procedures; it's about the unique experience we provide to each individual. The dentistry Bethlehem offers is characterized by a personal touch and attention to detail that sets us apart. We believe in building lasting relationships with each individual who seeks dentist Bethlehem services.

In our dentistry in Bethlehem, you will find dentists who prioritize personalized care. Your experience with dentists in Bethlehem will be unlike any other because we strive to make each visit unique.

The unique experience provided by Bethlehem Dental and our commitment to personalized care is what sets the dentist in Bethlehem dentistry apart. The reviews we receive clearly indicate that our patients appreciate the unique experience and personal relationships we build.

Patient Testimonials

What truly differentiates Bethlehem Dental at New Street from others are the positive experiences recounted by our patients in their testimonials. These testimonials underline our commitment to exceptional dentistry in Bethlehem, personalized service, and a comfortable patient experience.

'I've never felt more at ease at a dentist's office. The staff goes the extra mile to ensure I comprehend my treatment options.' - Mary S.
'Dr. Tunney is a genuine professional. He managed my root canal with such prowess at our Bethlehem dentist office, I did not feel any discomfort.' - John R.
'My children relish their visits here. They've gained a wealth of knowledge about dental care in Bethlehem.' - Lisa M.
'I can't endorse New Street Dental enough. They've revolutionized my smile, and with it, my self-assurance.' - Kevin T.

Our patients' experiences testify to our dedication to dental health and dentistry in Bethlehem. We aim to continue providing top-tier dental service as one of the leading dentists in Bethlehem, PA.

Dentist-Patient Relationship

In your journey to optimal oral health, a strong dentist-patient relationship is crucial, and that's where our Bethlehem dental office truly excels. You're not just a number here at our Bethlehem dentist office; we see you as an individual with unique dental health needs and concerns. Our team, including our dentist in Bethlehem, takes the time to listen to your questions, explain procedures, and provide personalized dental care in Bethlehem that's tailored to you. We believe in open, honest communication to build trust and ensure your comfort at every visit.

Our office, offering dentistry in Bethlehem, stands out due to our emphasis on education. We equip you, our valued patients, with the knowledge to make informed decisions about your oral health. It's this combination of personalized service, open communication, and education that makes your experience at our office, one of the leading dentists in Bethlehem, truly unique.

Experience the difference with our Bethlehem dentist and dentistry Bethlehem services, where we strive to make every visit comfortable and informative.

Get to Know Dr. Tunney, a Bethlehem Dentist: Education and Credentials

Now, let's familiarize ourselves with the man behind your smile transformations, Dr. Tunney, a trusted Bethlehem dentist. His impressive educational background and credentials set him apart in the field of dentistry, particularly in Bethlehem dental care. Get ready to gain insight into his qualifications and the journey that has led him to be a revered dentist in Bethlehem.

His practice in dentistry Bethlehem is well-recognized, and he is among the esteemed dentists in Bethlehem. Through his commitment to dental care in Bethlehem, he has made significant contributions to the field of dentistry in Bethlehem. Dr. Tunney's journey in becoming a distinguished Bethlehem dentist is truly inspiring.

His dedication to providing top-notch dental care in Bethlehem sets him apart from other dentists. His expertise and commitment have played a significant role in transforming smiles and elevating the standard of dentistry in Bethlehem.

Dr. Tunney's Dental Qualifications

Let's explore the remarkable educational background and qualifications of Dr. Tunney, the highly recommended Bethlehem dentist at New Street Dental, a leading dental practice in Bethlehem. Dr. Tunney completed his Doctor of Dental Surgery degree at the prestigious New York University in 2018. Prior to that, as a budding dentist in Bethlehem, he earned his Bachelor of Arts at Bloomsburg University in 2014.

His credentials stand as a testament to his proficiency in Bethlehem dental health and procedures:

He's certified by the National Dental Board.
He's a member of the American Dental Association.
As a committed Bethlehem dentist, he attends regular professional development courses to stay updated in the field.
He's experienced in both general and cosmetic dentistry in Bethlehem.

With Dr. Tunney, you're not just in good hands, you're in the hands of a true professional in Bethlehem dentistry. His expertise and dedication make him one of the most reliable dentists in Bethlehem.

Education Journey

Dr. Tunney's expansive knowledge base is impressive, yet let's start with his initial education journey to truly appreciate his credentials. After completing his studies at Abington Senior High School in 2010, he went on to earn his Bachelor of Arts at Bloomsburg University, graduating in 2014. However, his aspiration for knowledge didn't end there. Driven by his passion for dentistry, he became a student at New York University, where he received his Doctor of Dental Surgery degree in 2018.

Now, armed with a profound comprehension of dental health and procedures, Dr. Tunney is a reputable Bethlehem dentist. His expertise isn't limited to his academic prowess; he's also a compassionate and empathetic professional, dedicated to delivering the highest quality of dental care in Bethlehem. Trust in Dr. Tunney's capable hands for your Bethlehem dental needs.

As a dentist in Bethlehem, Dr. Tunney has proven to be more than academically proficient. He is a trusted name in Bethlehem dentistry, committed to providing the highest quality of care. His understanding of dentistry in Bethlehem is comprehensive, and he continually strives to deliver the best treatments to his patients. If you're looking for dentists in Bethlehem, Dr. Tunney's capable hands are a safe choice for all your dental needs.

Prioritizing Your Dental Health: Schedule an Appointment Today

Don't neglect your oral health - it's a critical part of your overall well-being. Regular check-ups with your Bethlehem dentist allow them to catch potential issues early, saving you time, discomfort, and money down the road. So why wait? Schedule your appointment with Bethlehem Dental today.

Your dental health is crucial and should never be overlooked. Dentistry in Bethlehem emphasizes the importance of regular dental visits. Dentists in Bethlehem are experienced and can recognize the early signs of dental problems. This early detection can save you from future discomfort and expenses.

Dentistry Bethlehem is committed to catering to your dental needs. Our dentist Bethlehem is always ready to provide you with top-notch dental services. So, don't risk your dental health. Ensure to maintain regular check-ups with your dental in Bethlehem.

Importance of Regular Dental Check-ups

To maintain your oral health, regular check-ups with your Bethlehem dentist at New Street Dental in Bethlehem, PA, are vital. These appointments, a common practice in Bethlehem dentistry, offer more than just a cleaning. They're a preventive measure, catching potential issues before they escalate into larger problems.

Here's why you should prioritize regular dental in Bethlehem check-ups:

Prevention of tooth decay: Your Bethlehem dental professionals can identify early signs of cavities or decay that you might not notice yet.
Gum disease detection: With early detection of gum diseases in your dentist Bethlehem office, you can get more effective treatment.
Oral cancer screening: Regular check-ups at your dentist in Bethlehem often include oral cancer screenings, ensuring early detection.
Maintaining overall health: Numerous studies link oral health to overall health, including heart disease and diabetes.

In the world of dentistry Bethlehem, prevention is viewed as better than cure. Therefore, dentists in Bethlehem recommend a regular check-up. So, book your appointment today with your dentists in Bethlehem.

Scheduling Dental Appointments

You've come to understand the significance of regular dental check-ups, and now it's time to prioritize your dental health by scheduling a Bethlehem dental appointment today. Keeping your teeth and gums in top shape isn't something that should be relegated to the back burner. With a Bethlehem dentist, you have access to quality dental care right in your community.

Don't wait until you're in pain or experiencing discomfort; preventative care is key. Reach out to our dentistry in Bethlehem and get on the calendar. It's as simple as picking up the phone and scheduling a time that's convenient for you.

Remember, your dental health is a crucial part of your overall well-being. So, don't delay. Make your oral health a priority and schedule your appointment with our dentist Bethlehem today. Your smile will thank you for it.

At our Bethlehem dentistry, we have a team of dentists in Bethlehem who are committed to providing quality dental care. So, don't hesitate. Make an appointment at our dentist in Bethlehem dentistry today. Your dental health is important to us.

Frequently Asked Questions

What Payment Options Does New Street Dental Offer for Patients Without Insurance?

Good news! Bethlehem Dental, also known as New Street Dental, provides versatile payment options for those without insurance. The Bethlehem dentist will collaborate with you to develop a payment plan that suits your budget, ensuring you can avail essential dental care. Whether you need dental in Bethlehem or dentistry in Bethlehem, the dentist in Bethlehem dentistry, or dentists at Bethlehem Dental, will ensure you receive the care you need. So, visit the dentistry Bethlehem trusts and explore the flexible payment options at our dentists in Bethlehem.

Can New Street Dental Accommodate Patients With Dental Anxiety or Phobia?

Absolutely! Bethlehem Dental, also known as New Street Dental in Bethlehem, strives to make your visits comfortable and stress-free. This Bethlehem dentist offers sedation options and their compassionate team is highly trained in managing dental anxiety. When it comes to dentistry in Bethlehem, you're in good hands with them. So if you're looking for dentists in Bethlehem who can accommodate patients with dental anxiety or phobia, New Street Dental, now Bethlehem Dental, is your ideal choice.

Does New Street Dental Offer Pediatric Dentistry Services for Children?

Yes, at Bethlehem Dental, previously known as New Street Dental, your child's dental health is in good hands. This Bethlehem dentist offers pediatric dentistry services, ensuring your little ones receive gentle, comprehensive care for their growing smiles. The dental in Bethlehem has a team of experienced dentists in Bethlehem who specialize in pediatric dentistry. So, when it comes to dentistry in Bethlehem, rest assured that your children's dental needs will be met with utmost care at Bethlehem Dental. This dentistry Bethlehem has to offer truly puts the needs of your child first.

Are There Any Specific Preparation Steps That Patients Need to Take Before Certain Dental Procedures?

Yes, certain dental procedures at Bethlehem Dental require specific preparation. You'll often need to avoid eating or drinking before anesthesia. Your Bethlehem dentist will provide detailed instructions based on the specific procedure you're undergoing at our dental in Bethlehem office. Always follow them closely. Dentistry in Bethlehem emphasizes the importance of careful preparation for dentists in Bethlehem to perform the procedures successfully. Remember, the guidelines provided by our dentistry Bethlehem professionals are for your safety and well-being.

Does New Street Dental Provide Any Emergency Dental Services?

Yes, Bethlehem Dental, also known as New Street Dental, provides emergency dental services. If you're in pain or have experienced a dental injury, our Bethlehem dentist will strive to see you the same day. Remember, quick intervention in dental in Bethlehem can prevent further damage. Our dentistry Bethlehem team is always ready to assist. So, if you're looking for dentists in Bethlehem for emergency services, New Street Dental is here for you.

Related Searches for "Dentist in Bethlehem"

Best dentist in Bethlehem
Emergency dentist Bethlehem
Pediatric dentist in Bethlehem
Dental clinics in Bethlehem
Bethlehem family dentistry
Orthodontist in Bethlehem
Dentist near me in Bethlehem
Bethlehem dental services
Cosmetic dentist Bethlehem
Teeth whitening Bethlehem
Dental implants Bethlehem
Affordable dentist in Bethlehem
Dental office Bethlehem reviews
Dentist Bethlehem open Saturday
Dentist Bethlehem insurance accepted
Schedule an appointment